Looking for a fully qualified electrician in Bardon? Call Turn U On Electrical Brisbane's most trusted electrician for all of your electrical needs. Turn U On Electrical has been carrying out electrical services to the Brisbane metropolitan area for over a decade and is one of the most trusted tradesman in the industry. No electrical job is to big or to small and we can give an obligation free quote for all work. All of our jobs come with a guarantee and we promise to be on time.
We have earned our reputation the hard way by being reliable and professional in all of our electrical jobs. Our electricians are highly skilled tradesmen that have all of the necessary qualifications to carry out all of the electrical works included in the list below.
Our fully qualified electricians can come over to your home or office and perform all electrical works.
Air con installation
House or factory wiring
Ceiling fans
Stoves and ovens
Hot water systems
Swimming pools
Safety checks
Energy efficiency
Lighting
Home Entertainment
Smoke Alarm Installation
Testing & Tagging of Electrical Appliances
General Electrical Maintenance
Internet Outlets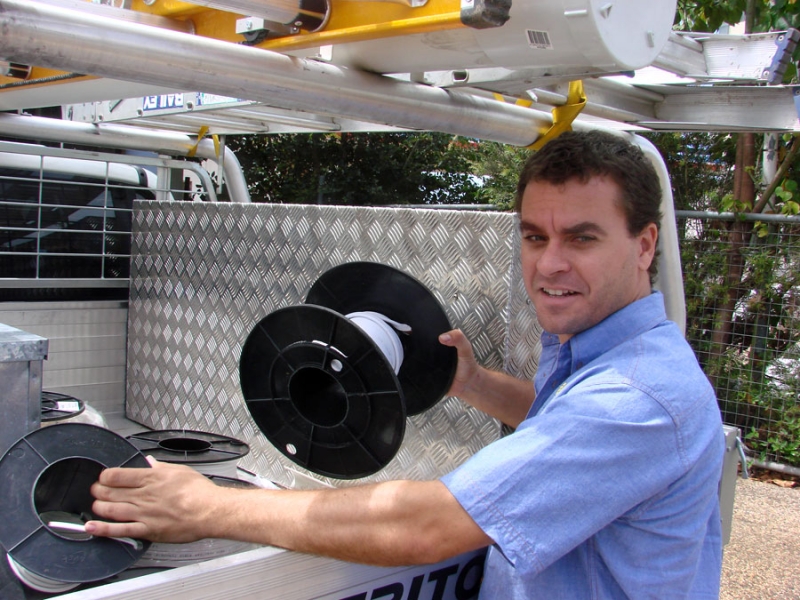 When it comes to choosing an Electrician in Bardon Brisbane, make sure that they are fully licensed and qualified to carry out work in your home or business and have all of the insurances required by law to carry out electrical works. At Turn U On Electrical we are fully qualified and insured so you need not worry about a thing. We have been in the business of electricians for over a decade now.
Read some of the testimonials that our satisfied clients have written over the years. We are proud of our work and continue to maintain high standards in every electrical job in Bardon Brisbane.
If you need an electrician today call Turn U On Electrical Bardon for all of your electrical needs!
Bardon is located at the foothills of Mount Coot-tha and is considered an inner suburb of Brisbane. It is a largely residential suburb and is known for it leafy streets that line the walkways.

Turn U On Electrical also has an Electrician in Chermside